New York by Night
Cena od 374 PLN
Wybierz się na Night On The Town i doświadcz Nowego Jorku po zmroku! Ta wycieczka zabierze cię na 5 godzin z przewodnikiem w klimatyzowanym autokarze przez Nowy Jork w Nocy.

Obejmuje zwiedzanie spacerem nowej Highline w modnej dzielnicy Meatpacking, gdzie projektanci mody, pisarze, architekci i fotografowie stworzyli artystyczny klimat okolicy.

Wycieczka ta obejmuje również bilet na spektakularny widok panoramy miasta z Top of the Rock Obserwatory w Rockefeller Center.

Ta wycieczka rozpoczyna się o godz. 18:00 i trwa 5 godzin. Obejmuje angielskojęzycznego przewodnika na całej trasie.

Ważne:
- Bilety zostaną wysłane na adres e-mail natychmiast po zakończeniu rezerwacji i zatwierdzeniu płatności
- Wyjazdy z GLNYS Visitor Center, 777 8 Avenue między 47 i 48 Street. Prosimy stawić się na miejscu 15 minut przed wyjściem!
- Bilety są ważne tylko wybranego dnia!
- Za dzieci uważa się osoby w wieku między 3 a 11 lat. Dzieci w wieku powyżej 12 lat uważa się za osoby dorosłe
- Wyjazd codziennie z wyjątkiem Święta Dziękczynienia, 24, 25, 31 grudnia i 1 stycznia.
New York by Night Info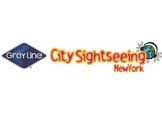 New York by Night
Gray Line CitySightseeing New York Visitor Center
Między 47 i 48 Street
777 8th Ave, New York, USA
Info
New York by Night
Codzienne wyjazdy o 18:00 z Gray Line CitySightseeing New York Visitor Center, 777, 8 Avenue między 47 i 48 Street
Wskazówki
Wskazówki
Pojedź metrem na Times Square 42 Street i przejdź do Gray Line CitySightseeing New York Visitor Center pod adresem: 777, 8 Avenue między 47 i 48 Street



Wyświetl mapę